Exterior Shutters in Erie, PA - Great Lakes Construction
---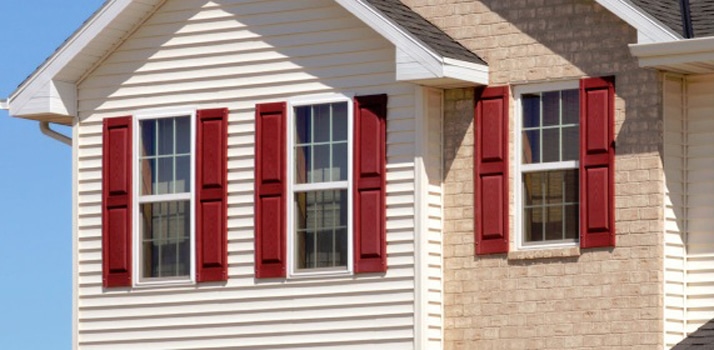 Make your home or business stand out and get the best shutters in the Northwest PA area with Great Lakes Construction and Perfect Shutters.
When you choose Perfect Shutters, you will add great value and beauty to home or business at an affordable price. Choose from many shutter styles to suit your home including Louvered, Classic Panel, Raised Panel, Arch Tops, Bat-N-Batten, and Country Style.
Louvered Shutters are tasteful and add timeless beauty to any home or business, while Classic Panel Shutters add style and grace to your home. If you own a federal manor or traditional colonial home, Raised Panel Shutters are the perfect edition. Arch Top Shutters are both decorative and functional, while
Bat-N-Batten Shutters add the quaint cottage feel to any home.
Lastly, Country Style Shutters will define the style of your home, turning your windows into architectural elements.
Perfect Shutters is the perfect shutter company for you! Create your own shutters by designs, colors, panels and louvers, all in a range of sizes! Choose from a variety of Perfect Shutters' vinyl exterior accessories, shaker panels and wood and composite shutters.
Contact Great Lakes Construction today at (814) 838-0600 to begin the process of your exterior home remodel.
SHOWROOM HOURS
---
Monday-Friday
8:30am - 5:00pm
---
OR BY APPOINTMENT