Casement Windows in Erie, PA - Great Lakes Construction
---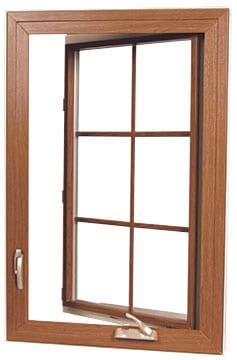 When you choose to install casement windows with Great Lakes Construction, you not only choose function, but beauty too.
---
Beauty & Function: Casement Windows
Casement windows allow you to expand your ventilation, no matter what kind of weather there is outside.
---
High quality casement windows
Casement windows are also very easy to clean; open them completely and clean all parts. Casement windows are attractive and functional, what more can you ask for?
Casement windows from Alside provide the beautiful architecture to complement your home, while providing ample glass exposure and soft sash openings for refreshing ventilation and appeal. Conjoin luxury and tradition with 8000 Series' casement windows, providing seemingly larger glass areas and low-profile nesting handles.
Great Lakes Seabrooke offer the timeless beauty of traditional casement windows that are airtight for your comfort and include a fusion of form, function and maintenance.
Be dazzled by extruded aluminum full screen with BetterVue fiberglass mesh and double strength insulating glass in your casement windows from the Aeris Collection.
SHOWROOM HOURS
---
Monday-Friday
8:30am - 5:00pm
---
OR BY APPOINTMENT