Best Skylights in Erie, PA - Great Lakes Construction
---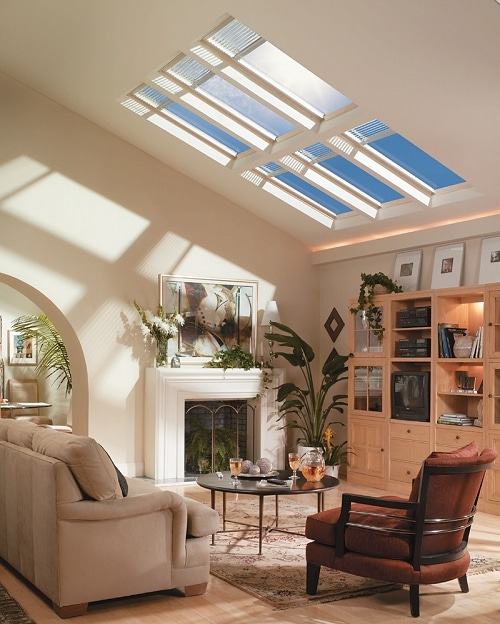 Skylights combine modern furnishing with traditional elegance, bringing vivid lighting into your living areas.
Skylights from Great Lakes Construction give you the warmth and beauty of open windows without having to sacrifice privacy. If you want to block out the view on a cloudy day, just throw over the blinds.
They provide rays of beaming daylight and fresh air that will completely change the aura in your home. If you're running on window space in the kitchen, don't worry about removing cabinets! Great Lakes Construction can bring skylights to your room simply and hassle free, during the process, and in the future to come.
Never feel like you're missing out on a gorgeous day when you're stuck inside your office working. Just open up the skylight and let the air in without having to physically see the day you're missing out on.
Skylights from VELUX provide drama, balance, privacy and energy efficiency, while complementing your home décor and character.
VELUX skylights can be curb mounted, deck mounted or simple little sun tunnel systems, custom installed to your preferences. 
SHOWROOM HOURS
---
Monday-Friday
8:30am - 5:00pm
---
OR BY APPOINTMENT