Best Patio Doors in Erie, PA are at Great Lakes Construction
---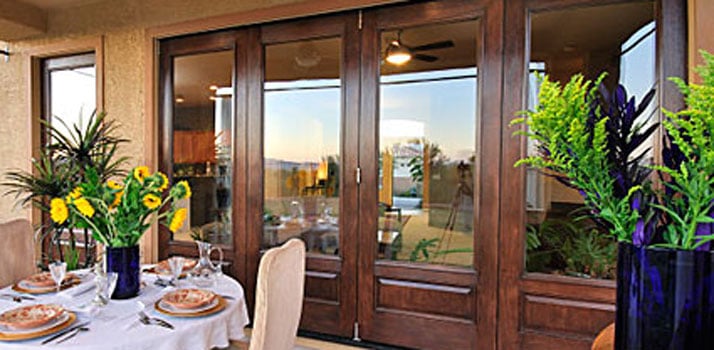 The selection of patio doors at Great Lakes Construction is the best in the Erie area.
Patio doors not only allow entry to your home, but they give off beautiful, natural lighting that give your home the ambiance it needs.
There is no need to worry about losing heat in your home with Great Lakes Construction's patio doors: the professionals ensure that every door they install is of the highest quality.
Choose from designer hinged and prestige vinyl sliding patio doors from ProVia. Designer hinged patio doors offer swinging systems, while vinyl sliding doors are tested against standards for air and water infiltration, forced entry and much more.
French/Hinged patio door systems from ThermaTru are energy efficient and easy to maintain, with smooth-star paintable surfaces and admirable profiles.
Vinyl sliding patio doors from ThermaTru economically protect your home with extra security and tough weather resistance, while maximizing the benefits of natural lighting.
Ultra Premium Vinyl patio doors from Polaris retain pristine appearance for a lifetime with iridium coating to protect against corrosion and sloped sills guided rainwater away!
Try ThermalWeld Vinyl patio doors from Polaris for energy efficient vinyl and strong and seamless windows and doors.
Energy Wall Windows + Doors provides your patio door with Fusion Welding at door panel corners to form a solid one-piece door. 
Other features of the Energy Wall Windows + Doors includes Sloped Aluminum Reinforced Sill to guide rainwater outside and away, as well as foot operated locks. 
If you are interested in installing the best patio doors in Northwest PA, call the Great Lakes Construction professionals at (814) 838-0600!
SHOWROOM HOURS
---
Monday-Friday
8:30am - 5:00pm
---
OR BY APPOINTMENT